Sekolah Ilmu dan Teknologi Hayati (SITH) ITB yang didirikan pada Januari 2006 berdasarkan SK Rektor ITB No. 222/SK/K01/OT/2005 tentang Pengelolaan Satuan Akademik di lingkungan ITB, mengelola enam program studi pada tingkat S1, S2 dan S3 yang sudah terakreditasi nasional (BAN-PT) maupun internasional (ASIIN dan IABEE). Pada program studi sarjana, terdapat dua rumpun studi: Sains (meliputi Sarjana Biologi dan Sarjana Mikrobiologi) serta Rekayasa (meliputi Sarjana Rekayasa Hayati, Sarjana Rekayasa Pertanian, Sarjana Rekayasa Kehutanan, dan Sarjana Teknologi Pasca Panen). Selain itu, SITH-ITB juga memilki program studi di tingkat pascasarjana, yaitu Magister Biologi, Magister Bioteknologi, Magister Biomanajemen, dan Doktor Biologi. 
Program-program studi di SITH memberikan pendidikan multidisiplin untuk menghasilkan lulusan dalam ilmu dan teknologi hayati yang siap dan berani menghadapi tantangan masa depan yang semakin kompetitif. Melalui program studi tersebut SITH-ITB turut aktif dalam pengembangan pendidikan dan penelitian. Bahkan SITH telah berkontribusi pada pencapaian ITB pada peringkat ke-303 pada QS World University Ranking by Subject tahun 2023 untuk bidang Agriculture and Forestry. Lulusan SITH akan dibekali dengan pengetahuan dan keterampilan untuk bersaing dalam pasar kerja, dan memiliki kesempatan yang luas untuk berkarir dalam berbagai bidang di lembaga pemerintahan, swasta/industri, kewirausahaan dan yang lainnya. Saat ini alumni SITH turut aktif berkontribusi dalam berbagai sektor tersebut baik dalam lingkup nasional maupun internasional.
SITH-ITB's academic staff consists of 106 lecturers with 95% having doctoral qualifications. Research funded by domestic and foreign competitive grants is in line with the research agenda of SITH-ITB's eight scientific/expertise groups, namely: (1) Agrotechnology and Bioproduct Technology Group, (2) Microbial Biotechnology Group, (3) Ecology Group, (4) Physiology, Animal Development and Biomedical Science Group, (5) Genetics and Molecular Biotechnology Group, (6) Biological Resources Management Group, (7) Plant Science and Biotechnology Group, and (8) Forestry Technology Group. Research in these eight groups has contributed to the exploration for solutions for issues in health, agricultural, environmental, and natural resource governance.
Currently, academic and research activities of SITH-ITB are conducted at two ITB campuses: Ganesa Campus in Bandung and Jatinangor Campus (40 km from Bandung). The academic staffs and students of SITH-ITB are supported by the latest facilities to enhance their experience in education, research and community service activities. SITH facilities include instructional laboratories, instrumentation laboratories, ITB Zoology Museum, Herbarium Bandungense, Special Purpose Forest Area (KHDTK) - Gunung Geulis University Forest, and Haurngombong University Garden.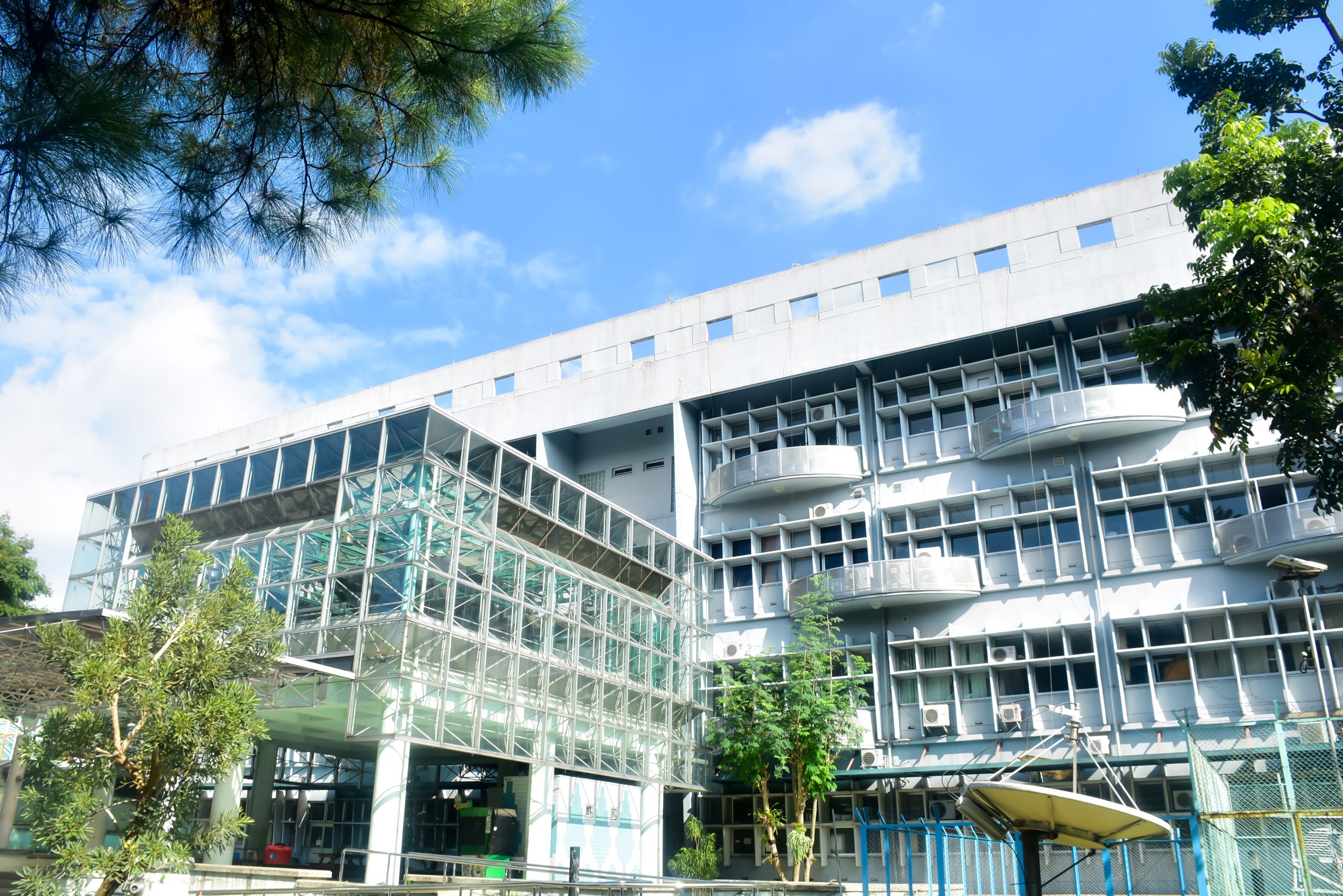 Kampus Ganesa
Gedung Labtek XI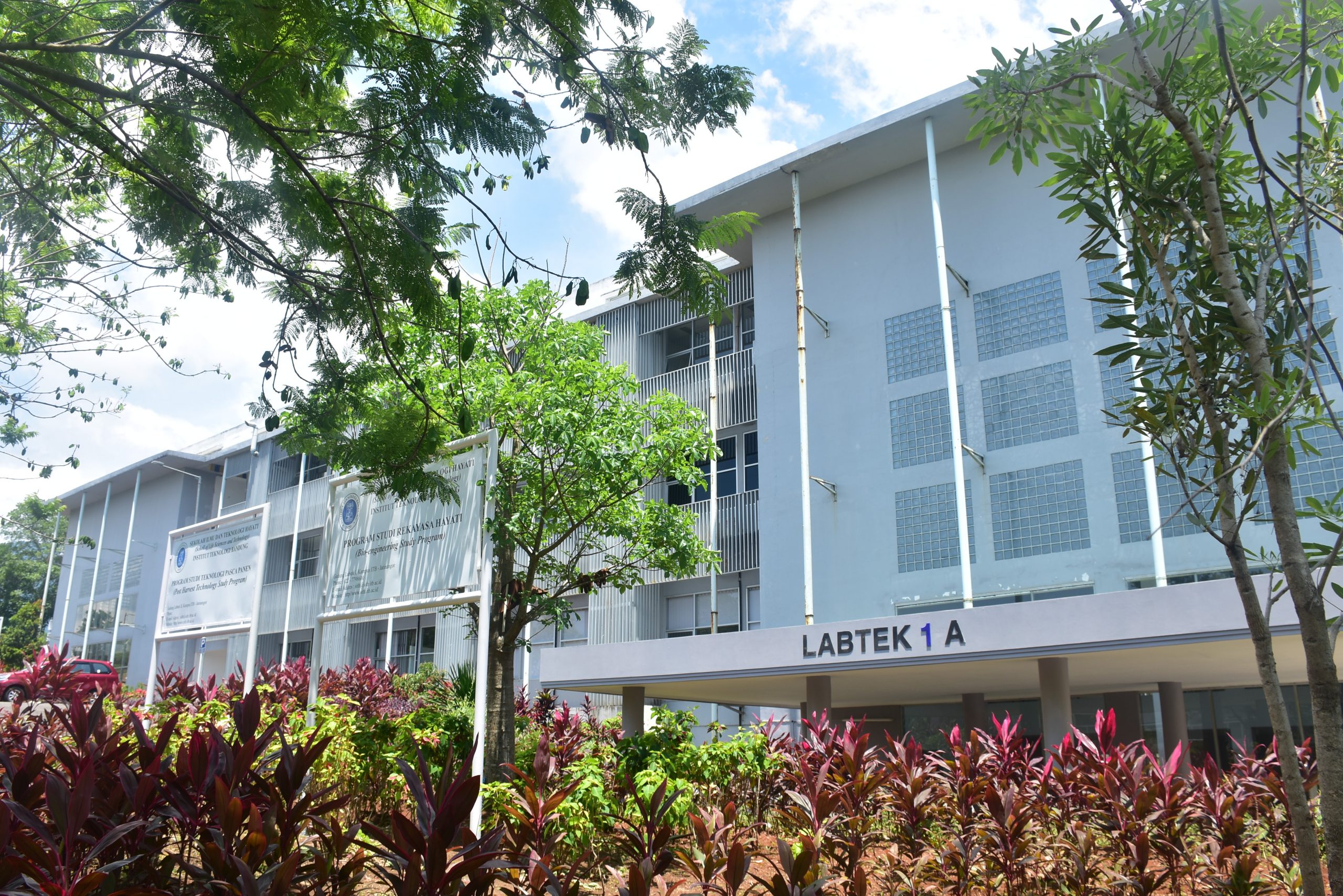 Kampus Jatinangor
Gedung Labtek IA