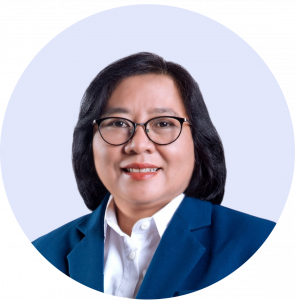 Endah Sulistyawati, Ph.D.
Dekan SITH-ITB
Welcome to the website of the School of Life Sciences and Technology, Institut Teknologi Bandung (SITH-ITB).
In the 21st century, expertise in the life sciences plays an important role in the development of biosciences, biotechnology and natural resource management. For instance, biotechnology is expected to continue to be one of the most important applied sciences, as has been demonstrated in efforts to overcome the COVID19 pandemic.
Indonesia is a mega-biodiversity country, a habitat for countless bioresources with unlimited potential to be developed in answering various global problems. Life sciences and technology are the key to sustainable utilization of Indonesia's mega-biodiversity. Biological resources are the main focus of the many activities in the implementation of the "Tridarma" at SITH-ITB, which is the contribution in education, research, and community services of Higher Education. Biological resources are studied in various perspectives, from molecular to ecosystem level, from basic to applied science, from monodisciplinary to multi/interdisciplinary approaches to support the conservation and sustainable utilization of Indonesia's mega-biodiversity.
School of Life Science and Technology (SITH) ITB was established in January 2006 based on ITB Rector Decree No. 222/SK/K01/OT/2005 on the Management of Academic Units within ITB. The school manages ten study programs at the undergraduate and postgraduate levels that have been accredited nationally (BAN-PT) and internationally (ASIIN and IABEE). In the undergraduate study program, there are two clusters of studies: Science (including Bachelor of Biology and Bachelor of Microbiology) and Engineering (including Bachelor of Bioengineering, Bachelor of Agricultural Engineering, Bachelor of Forestry Engineering, and Bachelor of Post-Harvest Technology). In the postgraduate level, SITH-ITB also manages program of Master of Biology, Master of Biotechnology, Master of Biomanagement, and Doctor of Biology.
The study programs at SITH provide multidisciplinary education to prepare the graduates with fundamental knowledge and current skills in life science and technology. This will encourage the graduates to be competitive in the challenging future. Through these study programs, SITH-ITB actively participates in the development of education and research. Further, SITH has contributed to ITB's achievement in the 303rd rank on the QS World University Ranking by Subject in 2023 for the field of Agriculture and Forestry. SITH graduates will have ample opportunities for careers in various fields in government agencies, private / industry, entrepreneurship and others. Currently, SITH alumni are actively contributing to these sectors both nationally and internationally.
SITH-ITB's academic staff consists of 106 lecturers with 95% having doctoral qualifications. Research funded by domestic and foreign competitive grants is in line with the research agenda of SITH-ITB's eight scientific/expertise groups, namely: (1) Agrotechnology and Bioproduct Technology Group, (2) Microbial Biotechnology Group, (3) Ecology Group, (4) Physiology, Animal Development and Biomedical Science Group, (5) Genetics and Molecular Biotechnology Group, (6) Biological Resources Management Group, (7) Plant Science and Biotechnology Group, and (8) Forestry Technology Group. Research in these eight groups has contributed to the exploration for solutions for issues in health, agricultural, environmental, and natural resource governance.
Currently, academic and research activities of SITH-ITB are conducted at two ITB campuses: Ganesa Campus in Bandung and Jatinangor Campus (40 km from Bandung). The academic staffs and students of SITH-ITB are supported by the latest facilities to enhance their experience in education, research and community service activities. SITH facilities include instructional laboratories, instrumentation laboratories, ITB Zoology Museum, Herbarium Bandungense, Special Purpose Forest Area (KHDTK) - Gunung Geulis University Forest, and Haurngombong University Garden.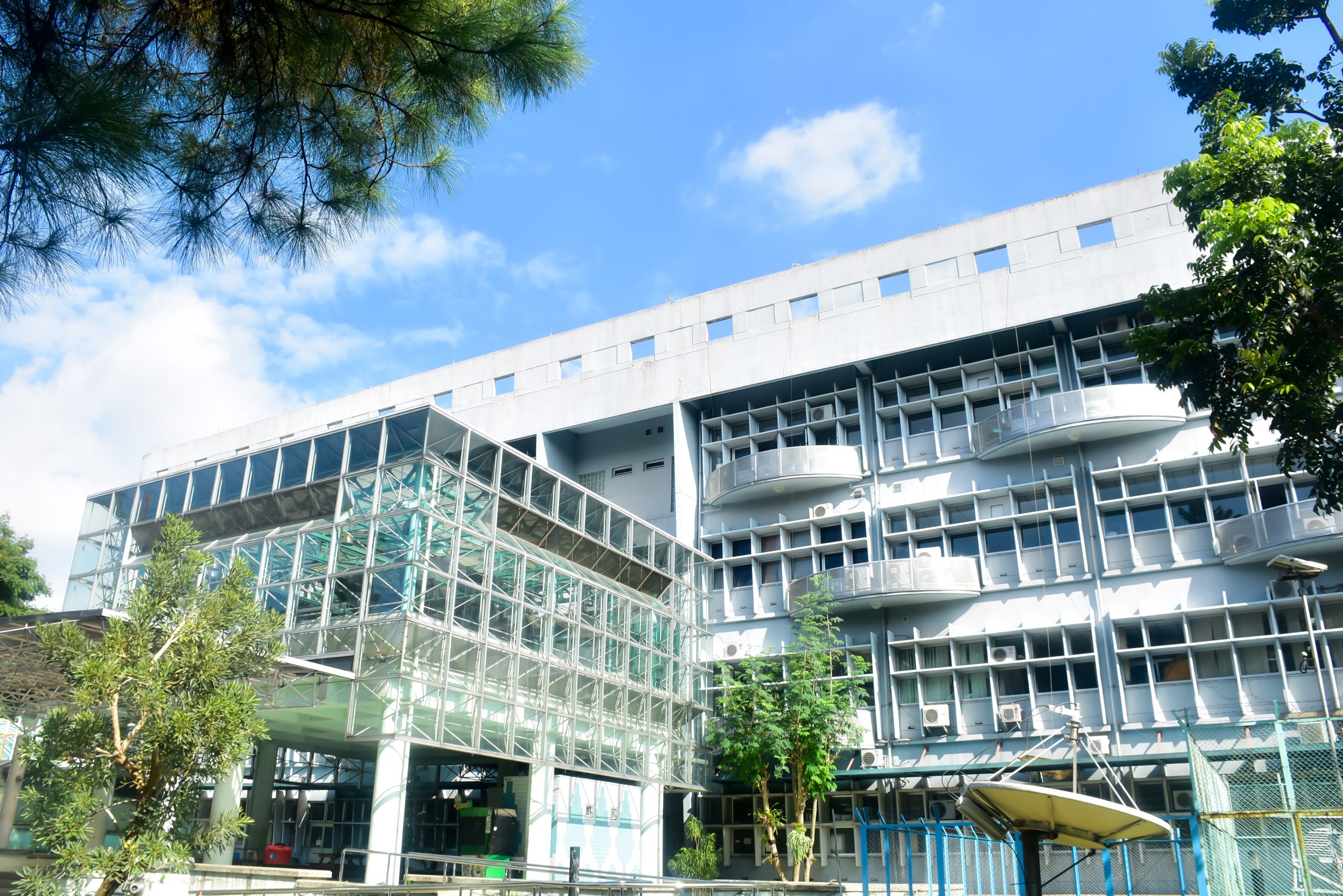 Kampus Ganesa
Gedung Labtek XI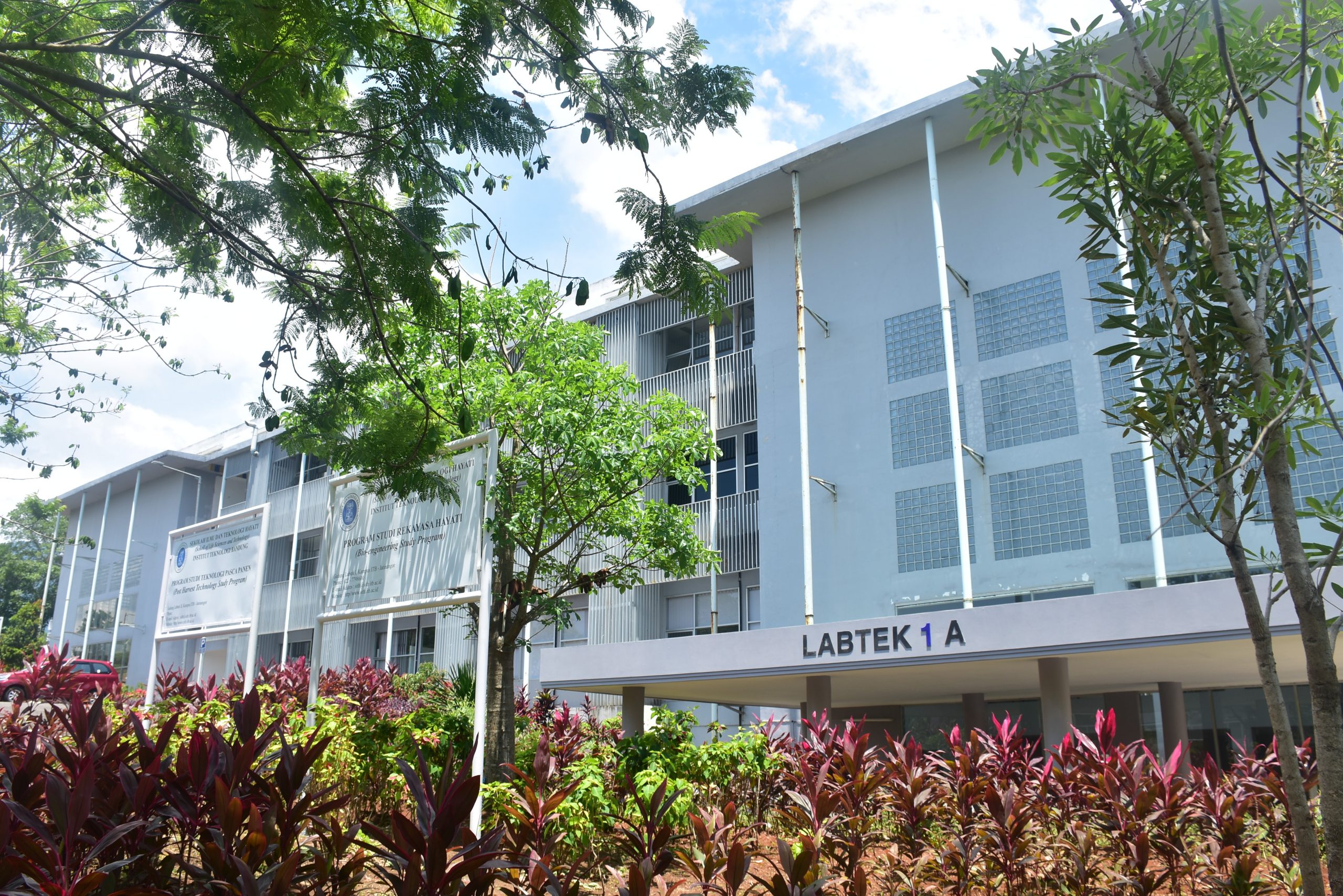 Kampus Jatinangor
Gedung Labtek IA